Neil Glasberg
Founder, President
The Coaches Agency
PBI Sports & Entertainment
​
​
​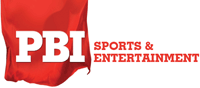 Neil Glasberg is the Founder and Leader of The Coaches Agency. After a very successful and progressive senior executive career spanning 30+ years, which included leadership roles with GE Capital, HSBC Finance, BMO Financial Group, General Motors, and National Bank Financial Group, Neil pursued his passion for combining sports and leadership experiences into the launch of both PBI Sports & Entertainment. and The Coaches Agency.
​
While serving as the Chairman of Special Olympics Canada, Neil decided to combine his business leadership experience with his sports network of contacts, which included playing and coaching Varsity football at McGill University in Montreal, Canada, to create PBI Sports & Entertainment and The Coaches Agency. Initially, The Coaches Agency was created to fill an obvious void in the area of boutique search for NCAA Coaches. Due to the degree of specialization required in sourcing and hiring the "right" Coach and right "fit", many typical management search firms had simply added on the Coaching and Sports Management vertical to their areas of expertise, which as most sports experts know, isn't something that is so trivial.
​
Leveraging Neil's business and extensive sports experiences, The Coaches Agency expanded its offering to include Executive Coaching for corporate clients. While there are many sports analogies used in business, none are more important than having the right Coach/Business Leader who is entirely focused on team performance and mindset, and someone who is able to communicate very effectively, and motivate team members for ultimate success. Neil teamed up with one of the most prominent Mental Performance Coaches in pro sports to bring the total package of Coaching and Mental Performance teaching and proven best practices to organizations around the world.
Leeragi
Building on the business successes of PBI Sports and TCA's obvious determination and understanding of people dynamics, social networks and business leadership experience, has been an incredible source of value-add to Neil's ever growing roster of clients.
​
Please give us a call. We'd love to talk about your program, your career and how we can add value from minute #1.